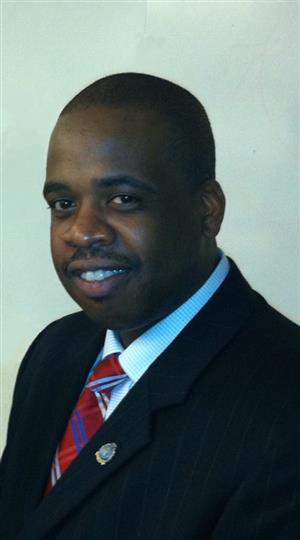 James Spencer
James Spencer and his wife LaVern are married with four wonderful children who are the product of the Wappinger Central Schools District. His son James is currently in eleventh grade at Roy C. Ketcham. His three daughters are graduates of RCK. BrieAnna is a SUNY New Paltz graduate, Remona a SUNY Purchase senior, and Jndejah a SUNY UAlbany junior. They wholeheartedly believe in quality public education at each level.
Mr. Spencer is employed as a Police Lieutenant with The White Plains Department of Public Safety, and has worked there for 19 years. His current assignment is Executive Officer of The Community Advocacy and Strategic Initiatives Division. His Command includes the Domestic Violence / Victim Services Unit, The Mental Health Outreach Team, Department-wide Police training, and The School Resource Officer Program. Recently, Mr. Spencer has had oversight in implementing The White Plains Police C.L.E.A.R. Initiative, which addresses the issue of opioid addiction within the White Plains Community. He is also The Commanding Officer of The Hostage Negotiations Team and a graduate of the 248th session of The FBI National Academy. During his tenure, James has been responsible for the procurement of over $600,000 in federal grant funding for the Department.
James is committed to contributing his expertise in the area of school safety to the Wappinger Central School District. He is currently a member of the WCSD district-wide safety task force. His experience in a variety of school safety matters will surely benefit the WCSD. Mr. Spencer believes in a common sense approach to providing high quality education by attracting and retaining the best faculty, staff, and administrators while being fiscally responsible. He also believes in leveraging federal grants and other funding streams to reduce the burden on taxpayers. He believes in equipping our students with the tools necessary to succeed.
Download:

James Spencer_bio.docx